Darryn L. Duchon - Indianapolis Family Law Attorney
For over 30 years, Indianapolis family law attorney Darryn Duchon has helped resolve complex divorce problems, served as a certified divorce mediator, and advised cohabiting couples about protecting their rights. For comprehensive advice and skilled representation about your domestic situation, contact family lawyer Darryn Duchon for Indiana divorce and domestic partnership issues.
The majority of Darryn Duchon's clients are referred by other attorneys and previous clients. When considering hiring an attorney, a firm or an attorney with the largest marketing budget literally means you will pay more for their services due to their marketing overhead. Because of Darryn Duchon's limited advertising and efficient business operations, he can save you money compared to what other firms will charge. In many cases, Darryn Duchon charges much less than his peers may charge you. Darryn Duchon also offers discounted hourly rates for certain cases that qualify.
His thorough familiarity with Indiana cohabitation law and his experience with divorce negotiation, litigation, and mediation enables him to advise clients with even the most complex problems involving division of the marital estate, child support, or domestic partnership dissolution. He has worked on dissolutions with assets exceeding $100 million, represented professional athletes, small and large business owners, and business executives. Darryn Duchon can help you with a divorce of any size or complexity. Darryn Duchon also represents clients in simple matters, very efficiently and with very competitive rates.
At the beginning of his career, he worked with attorney Jim Buck, one of Indiana's leading family lawyers. The experience gained from his 20+ year practice with Mr. James A. Buck has awarded Darryn Duchon significant experience in Indiana divorce law, negotiation skills, and courtroom presentation techniques. Darryn Duchon has significant experience dealing with the best divorce attorneys in Hamilton County and Marion County. His law office is located at 8445 Keystone Crossing, Suite 125, Indianapolis, IN 46240.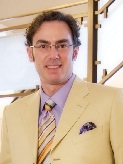 Darryn Duchon served over ten years of service on the Executive Committee of the Family Law Section of the Indianapolis Bar Association, and previously served as Chairman in 2007. He also served on the executive committee of the Alternative Dispute Resolution (mediation) Section for many years and was previously the chairperson. For many years he has also assumed responsibility for keeping his Indianapolis family law colleagues current with legislative and case law developments related to divorce and domestic relations, as well as delivering lectures on family law topics to many of the best family law attorneys, mediators, and judges.
Indianapolis family lawyer Darryn Duchon takes a practical and flexible approach to client service, and always adapts his legal strategies to his client's specific needs and objectives. He is capable, caring, and well respected within the Indiana legal community. For additional information about how he can help with your legal concerns, contact the Indiana family law firm of Darryn Duchon.
Darryn L. Duchon
8445 Keystone Crossing, Suite 125
Indianapolis, IN 46240
Telephone: 317.685.3970
Fax: (317) 685-3971
Evening and Saturday Hours Available